The Getty Museum is now included in the Google Art Project. Which is now a part of the Google Cultural Institute. I hadn't noticed how this context has changed, and how the Art Project has been subsumed and presented. The navigation options are, "Collections | Artists | Artworks | User Galleries." And institutions are collections.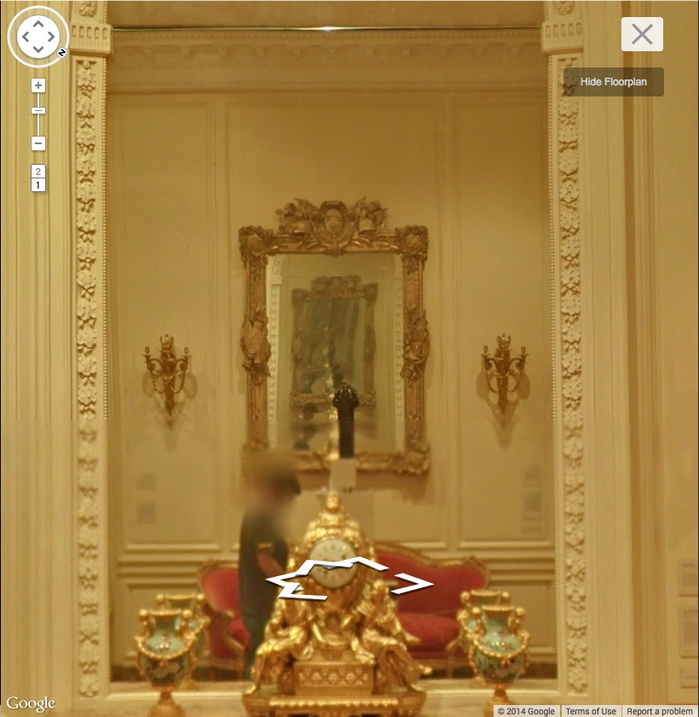 Anyway, Museum View. I know that Google Street View-based art fascination is old and busted, but Museum View for me is still the new hotness. Maps are for navigating, going somewhere, doing something. But Museums are for displaying and depicting and interpreting; they hold and show objects and generate discussions and critical context. And Google Museum View is doing that on a trans-institutional scale, and so it feels important to have some awareness of this process. Trans-Institutional Critique.
Fortunately, Google still sometimes documents itself documenting.